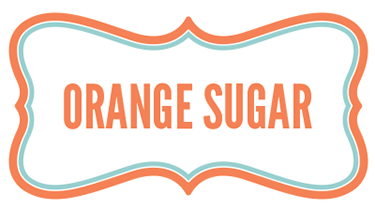 Your much needed dose of orange. All about home decor, crafting, tutorials, furniture and any other random topics that I feel like posting about.
18 August 2009
Orange belt on sale at
Martin + Osa
for $24.95!
13 August 2009
I don't own a bicycle, but if I was going to purchase one this would definitely be an option. It comes in other colors for those those of you who think orange is too bold and can be yours for $235 (incl. shipping). The basket liner leaves something to be desired but I'm sure that can be changed. And as you can see from the big old watermark splashed over the picture it's from
bikebuyers.com
.
11 August 2009
I have a cheapie ironing board from Wal Mart and the cover it came with is craptastic. Every time I iron something large, like a piece of fabric, the ironing board cover and padding shifts, driving me insane and making ironing even more of a pain in the butt than it already is. A new ironing board cover was on my list of things to do and I decided to just tackle it.
For the most part I followed
this
tutorial. Also see
this
tutorial.
My only suggestion would be to use elastic drawstring (which I found at
JoAnn's
) instead of twine.
If you need new padding as well, I zig-zagged a layer of cotton batting to a layer of
insul-bright
. I actually had to stitch it to the underside of the cover to get it to stay in place. Or a better/easier alternative is to buy one for $12 from
CityChicCountryMouse
on Etsy.
10 August 2009
More furniture rehab candidates:
Georgetown Galleries Dresser
Starting bid: $150 Seller:
artcollector-usa
Needs a hardware update.
Screens - Pair
Price: $275 Seller:
yolandaroe
Use as is or give them a coat of paint.
Dresser
Price: $275 Seller:
yolandaroe
Needs a hardware updat
e
Headboard
Starting bid: $80 Seller:
artcollector-usa
Needs some paint and an upholstered insert with some nailhead trim.
Mirrors (auction is for one)
Starting bid: $50 Seller:
tsandcompany
Needs a coat of paint.


Syroco mirror
Starting bid: $35.99 Seller:
calli511
Would probably spraypaint gloss white.
03 August 2009
I absolutely love slipper chairs and found this cute one at
Target
the other day. Would you believe it is actually comfortable too? Reviewers are giving it high praise. Price: $159.99
Night Stands
(auction is for one)
Starting bid: $50 Seller:
tsandcompany
02 August 2009
Walnut dresser
Starting bid: $180 Seller:
artcollector-usa
Drexel Dresser
Starting bid: $100 Seller:
tsandcompany