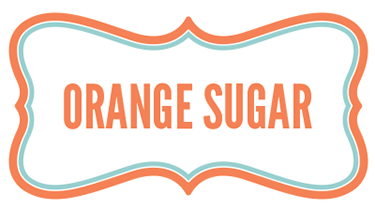 Your much needed dose of orange. All about home decor, crafting, tutorials, furniture and any other random topics that I feel like posting about.
31 October 2009
25 October 2009
I went to a quilt show a couple of months ago and discovered "Trick or Treat Street" a fabric line designed by
Sherri Berry
. Adorable. I bought the panel immediately and it now hangs on my front door in celebration of Halloween. I was so enamored with the characters that I also made two life size decorations for the front yard. I'll post that tutorial later this week.
If you are interested in purchasing the panel for yourself, see
over the rainbow
.
23 October 2009
My hiatus ended up being longer than I intended it to be. I will resume posting within a couple days and do my best to post at least once a week.
01 October 2009
Halloween will be here before we know it, which has left me thinking what I would be if I was going to dress up. Typically I am not in need of a costume because I don't go anywhere. But if I was going to dress up I would want to be Nicolas' Ice Queen from the Project Runway season 6 movie genre challenge. If I ever learn to make clothing I just might attempt to make this. The overall look would be a pretty cool Halloween costume. Are you dressing up for Halloween? What are you going to be?