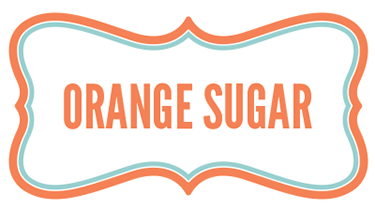 Your much needed dose of orange. All about home decor, crafting, tutorials, furniture and any other random topics that I feel like posting about.
22 May 2009
Do you ever find everyday language so boring that you feel the need to invent your own words and start using them on a regular basis? My new words are wacktastic and wackadoo. Although I can't take complete credit for wackadoo. I used to say that a lot and had no idea where it came from. Then I figured out that I subconsciously picked it up from
Ratatouille
. I also heard that guy from Project Runway with the blue hair who referred to himself in the third person say wackadoodle.
Or do you start using another language in place of English? Instead of yes, I say sí. It just seems to require less effort. It's funny when the people around you start doing it too. I'm such a trendsetter. LOL
On a random note who else can't wait for Project Runway to return?
20 May 2009
OMG look at this DIY Saarinen Table posted on
Apartment Therapy
yesterday. Instructions can be found
here
. How clever! And so much cheaper than the original. If you are looking for the speaker stands, check ebay. They are from the Bose 901 series.
19 May 2009
Check my new sneakers! Awesome right? A steal of a deal courtesy of
Kohl's
where everything is always on sale plus a 20% off coupon. If you find yourself overcome with jealousy and want a pair for yourself, visit
shoes.com
.
15 May 2009


Thisisphotobomb...hilarious

12 May 2009
The Target piggy banks are back! I have been wanting one of these since last year, when I failed to buy it immediately and by the time I went back for it, it was gone. They come in
copper
and
chrome
and look much better in person. There are even little baby piggy banks, and
elephants
if pigs aren't your thing. At $14.99 who can resist. I ended up buying both.
11 May 2009
04 May 2009
I have nothing against people who smoke. That is their choice. But at the same time I have never smoked, can't stand the smell and would prefer not to be subjected to it. We live on the top floor of an apartment building. Our downstairs neighbors are smokers. They sit in their apartment and puff away with their door open and a fan pointed to blow the smoke outside. Then when we open our sliding door the smoke wafts up and into our apartment. Opening the door is the only way for us to get any outside air in here and I would prefer that it didn't smell like cigarettes. Nasty. Why are you blowing the smoky air outside? You like the smoke right? Close the door. Enjoy the smell, revel in it. Just keep it in your apartment. Thanks.