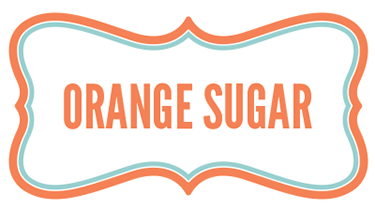 Your much needed dose of orange. All about home decor, crafting, tutorials, furniture and any other random topics that I feel like posting about.
31 January 2009
by
Eugenio Recuenco
30 January 2009
Ring Ring Ring
29 January 2009
Seller: artcollector-usa Starting bid: $900
These chairs would easily run you $1600 in the store and the best part...they're orange!

Decorative Twin Headboard
Seller: tsandcompany Starting bid: $59
This would be absolutely adorable in a little girl's room, and the seller has another if you need it.



This would make a great furniture rehab project. I would paint the top, sides and top drawer white, letting the wood show through the circular pattern.
28 January 2009
I drive a silver Honda Civic and while it's reliable and gets excellent gas mileage, I just can't get excited about it. Silver is so boring and the car just lacks pizazz.
I'm a frugal person, and will probably drive my Honda until it is ready to kick the bucket. But if I ever have to replace it, you'll find me at the Mini dealership. Ah Mini, how I love you.
27 January 2009
Typically I'm not much of a candy person, I prefer baked goods involving chocolate. But I have become hooked on gummy frogs. They are amazing! If you have never tried them, you're missing out.
26 January 2009
After being inspired by all of the wonderful before & after projects on
Design*Sponge
, I have taken an interest in furniture rehabbing, redesign or whatever you want to call it. Basically taking an old piece of furniture and giving it new life with a coat of paint or new upholstery. Where can you find old pieces of furniture to rehab? I'm guessing flea markets, thrift stores, craigslist, estate sales but would you ever think to look on ebay?
I'm all about having unique pieces of furniture in your home and you can find some really great, affordable pieces to redo on ebay. The only drawbacks are that you can't inspect the piece before buying and you have to pay for freight shipping, which isn't cheap. Unless of course you are lucky enough to live near the person selling them. I have taken to browsing every so often to fantasize about how I would rehab certain pieces if I had more space, time and money. Check out
lookingformod
,
artcollector-usa
and
tsandcompany
. I have been watching the above table for weeks. Unfortunately there is no room for it in my apartment. Wouldn't it look great in an entryway or behind a sofa? Especially if someone painted it orange. Now that would be a bold statement. Just a thought.
Seller: tsandcompany Sold for: $33.51
I like the off-white color but I'm not a fan of gold. Would have to change the color of the knob or replace it completely.

Seller: tsandcompany Sold for: $102.50
Would definitely paint over the gold trim with orange or black lacquer spraypaint.
25 January 2009
Hi, I'm Charissa, a 20-something girl obsessed with all things design. My name is actually pronounced Sharissa but rarely does anyone get it right. I'm not sure why it's so challenging but that's a completely different post. I have a ton of topics rolling around in my head on a daily basis and decided to start a blog as an outlet to discuss them. I have a degree in graphic design and a wide variety of interests, and hope to post about all of them here.

If I stick with this blogging thing, hopefully someone besides me will actually read it and maybe they will even be inspired by what they find here. Stay tuned.